Even with a good chance of rain on Sunday it's going to be a great weekend here in the valley. This week we're still on that push to explore things you probably haven't before. Like what? You might have been to a NHL game but there's nothing like minor league hockey for a fun family experience. Or what do you know about a Pullman Beer Pump? No, it's not something from a frat party. You'll just have to scroll and read to find out.
The Fresno Monsters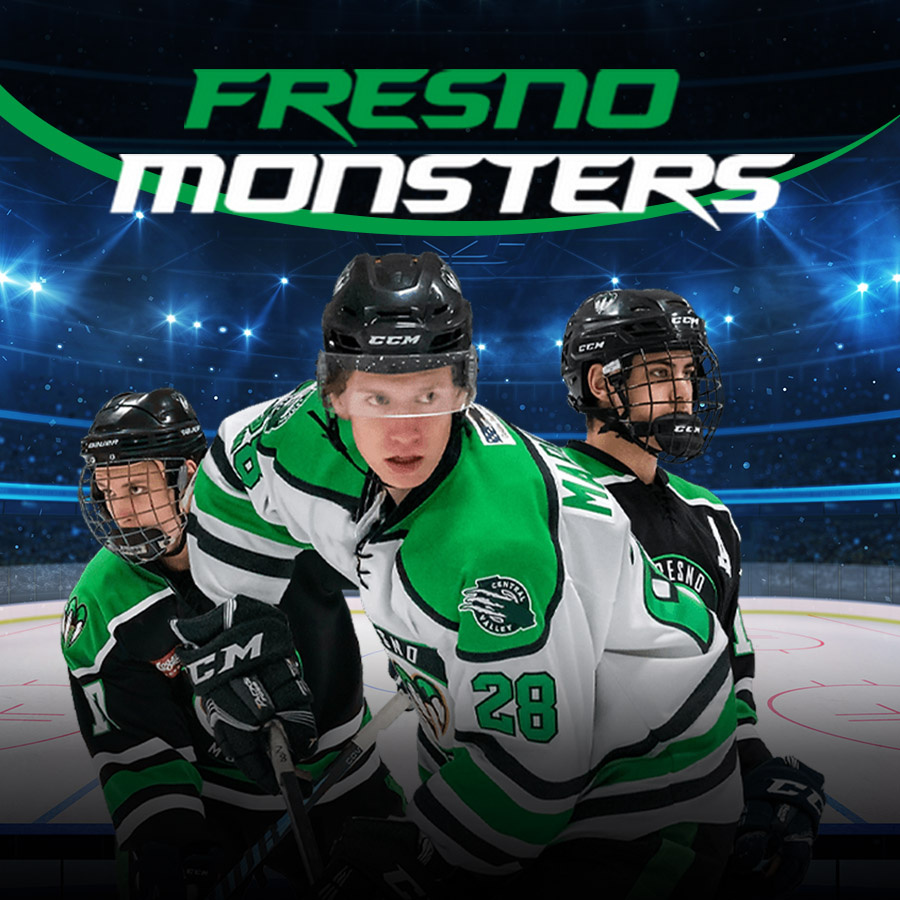 The Fresno Monsters play in the USPHL and are currently leading the Pacific Division. They play at the Selland Arena and have two games this weekend, one on Friday and another on Saturday. Actually this will be the 2nd and 3rd back to back to back game against the Bakersfield Roughnecks, having played them just last night.
If you know anything about hockey you know playing the same team repeatedly tends to bring out a little "extra flavor" on the ice. If you've never been to a hockey game there's a surprising amount of fun for all the members of your family. Plus tickets are rather inexpensive!
Friday, February 3, 2023 • 7:30PM
Saturday, February 4, 2023 • 7:30PM
Tickets available at https://www.ticketmaster.com/fresno-monsters-tickets/artist/1491019
The FresYes Explorer
If you are new to this, we're going to challenge you to experience something new. Last week we sent you to a local restaurant with a specific drink and a specific menu item to try. Quite a few of you did, and let us know about it! That was great!
This week, Natali wrote about South of Shaw Beer Company having their 1st Anniversary. Natali focused more on food than bev so we're going to even things out with a little more of the bev.
Your mission, should you choose to accept it…
Start with an appropriately named "Anniversary" It's delicious caramel malt character is the highlight of this easy drinking lager. It's 5.4% ABV. Untappd doesn't list a rating for it so if you have an account – add your opinion. This will be a great sip while you are waiting for your Pizza.
Speaking of Pizza – there's two we'll tempt you to try. First one is the Fig Jam & Prosciutto Pizza. It's sweet fig jam paired with savory prosciutto and fresh mozzarella makes for an incredible flavor combo finished it with a touch of arugula. It's flavor profile is similar to the FresYes Fig Burger at Eureka.
If that doesn't grab you, the Bacon & Jalapeño Pizza will. Picture a nice fired pizza based with a garlic sauce, mozzarella, pepper jack, spicy jalapeños and finished with delicious bacon.
Finish it all off with a proper pint of God Save the King. It's a traditional English Bitter. Something you simply won't find outside of the U.K. – it's malty, smooth with a creamy head. You might be picturing a Guinness, but you are wrong. South of Shaw installed an English hand pump just for this beer! A unique experience and it's super easy to drink at 3.7% ABV. Cheers!
Remember: We're giving away a $50 Gift Certificate to Eureka in this Saturday's FresYes Insider. To win you'll need to be subscribed, then open the email, answer the question – we'll pick one person from those that reply.
Other fun things to do this weekend
Friday:
Saturday:
Sunday:
397 N Marion Ave. Fresno, CA 93727
When: Sunday Feb. 5th 1- 4 PM
4 Bed / 1.5 Bath / 1,683 Sq Ft.
$384,000
See more at https://www.fresyesrealty.com/property/45-588443-397-n-marion-avenue-CA-93727