It may seem counterproductive to schedule downtime for yourself when you're trying to achieve big things in this world.
But, the paradox we're encountering as technological advances and other conveniences become more and more readily available (who else loves Oooby grocery delivery?!) is that the more we find ways to hack our schedule, the more work we fill the "found" time with. Turns out, the more we optimize, the less of life we get to enjoy.
The result is overwhelm, exhaustion, and, eventually, burnout.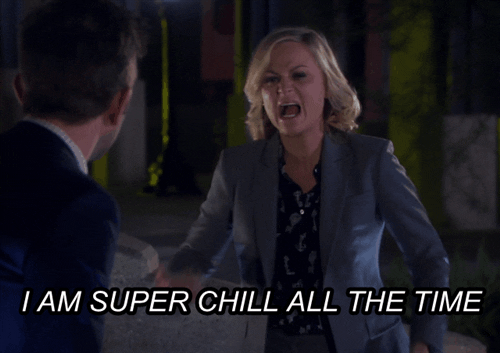 The human mind can only exert itself for so long before reaching a point where it wants to shut down. Ever found yourself binge-watching Netflix at the end of a long week? This is the brain's way of getting the rest it needs when we don't actively pursue time to nourish and refuel our minds.
The body shuts down after extended periods of over-work too. So many people suffer from mysterious health problems that are directly a result of stress. But the symptoms are subtle and build up over years and they don't realize it's their "lifestyle" that's slowly stealing their health.
So, how do we pursue a streamlined, productive life and find the time to relax, unwind, unplug? How do we set healthy boundaries so that our minds and bodies have the opportunity to recharge and become rejuvenated?
First, we declutter.
All of the tips and tricks I've been talking about this month lead us to a place of calm. When our minds, bodies, and surroundings are overwhelmed by the stimulus of a crowded environment, we can't relax. It's why sometimes you can't start working until you've straightened up your desk.
Next, we schedule.
This is kind of like the idea of scheduling your workout. You put it on your calendar and you make it as important as any other task you have to accomplish that day. Whatever downtime looks like for you, make it a non-negotiable to-do. Whether it's meditation, walking, reading, sitting by the pool, genuinely playing with your kids — it doesn't really matter. Just block off the time and make it happen.

Then, we reap the benefits.
We can't generate our best ideas when we're always ON. Ever noticed the most amazing thoughts come to you when you're in the shower or on a run? This is because your brain is disengaged and finally able to tackle some creative thinking.
This is one of the many benefits of scheduling downtime for yourself. When you make an effort to relax, you return to your work re-invigorated and full of ideas — ideas you wouldn't have gotten sitting in front of your computer either.

Wishing you health and happiness,

Gabi

Latest posts by Gabi Garrett
(see all)