We know that the Fresno area is full of GREAT stories. Just recently, we started to think… I bet our town is full of great storytellers too.
So, if you're thinking the combination of writing and money sounds fantastic.
Then you'll be thrilled that YOU now have a chance to be a published writer on FresYes.com! Anyone in our community with a great story, voice, and enthusiasm can now share their stories on FresYes.com through our new process.

Even better…
Our top three blog writers from the month (with the most shares on social media) will win CASH prizes.

First place wins $250, Second place wins $100 and third place wins $75.
You can submit your ideas using this form.
I know what you're thinking. But, I don't know if I can write – or, I'm scared about sharing my ideas…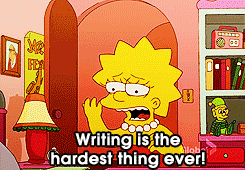 Here's our solution:
We are hosting a Freelance Writing 101 Course, next Thursday (April 4th) at 5:00 p.m. lead by our talented editor, Gabi. This will be very helpful for those who are interested in starting to share their voices, but not quite sure how to do it.
We hope you'll join us – we'd love to see more writers in our area share their talent.
If you have any questions – please reach out to Gabi directly at gabi@fresyes.com.
I can't wait to read your work!
-Jason
Latest posts by Jason Farris
(see all)