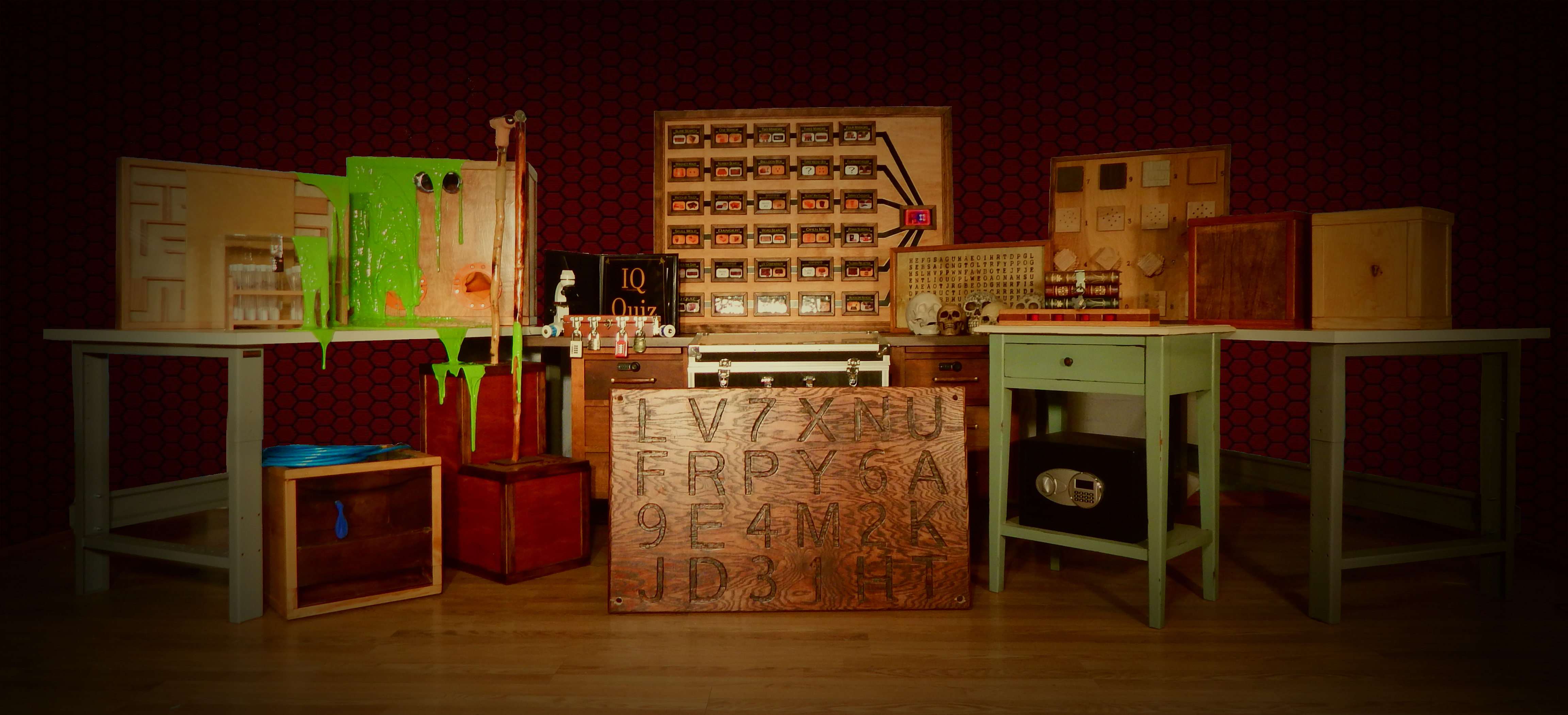 You feel a drop of sweat trickle down the side of your forehead as your fingers fumble to fit a key into the lock. The safe opens and you pull out a small box with a keypad on it. "I need a four-digit code," you frantically shout out. Nothing is working. A giant timer on the wall beeps as it reads 0:05. Four, three, two, one. The room goes dark.
Escape rooms are a perfect afternoon getaway for you and your friends, especially during the summer when everyone is scrambling for shelter from the scorching heat. Even if you are not well versed in mind games, you should still take a stab at the puzzle; escape rooms are a memorable experience and can be used for team bonding. When living in a town with temperatures quickly rising to 105 °F, being locked in an air-conditioned room can feel like a mini oasis.
Although these life-size puzzles have been getting tons of praise on social media the past few years, the same old murder-mystery theme can get boring. But fear not, for Fresno is home to escape rooms that offer fun and fresh spins on the original puzzle. Xcape Room Fresno, Method of Escape, and Fresno Escape Room are three businesses with themed rooms that will set you on a craze for more mystery and suspense.

Xcape Room Fresno, located on West Shaw in Fresno, recently installed a new feature to one of their older rooms. If you are looking for a team bonding experience and want to let your competitive spirit run wild then this room is calling your name. Xcape Room Fresno's main attraction, Fresno Has Fallen, recently got an upgrade when they installed another identical room and added racing features to the rooms. There is a tracker so your team can see how much you've completed, but you cannot see your competitor's progress to keep up the suspense. So for a little friendly competition, reserve both Fresno Has Fallen rooms any day from Thursday to Sunday and get ready to turn up the heat.

The escape room fun isn't only for friends, Method of Escape on Escalon Ave has thought of rooms for all occasions, including the workplace. If your coworkers have been talking about doing team bonding activities, then head straight to Method of Escape where they recently added a conference room so you can "unlock your company's potential" while having fun and trying out their newest theme, Tombstone. But make sure to hurry and make your reservation because slots are filling quickly and they are only open from 8-12, Monday and Wednesday- Sunday.

If you want the thrill of completing the puzzle but just want an escape room on the more casual side, then Fresno Escape Room is the place for you. They don't have any crazy features, but their themes are certainly not basic and are sure to excite you and whoever you bring. Their widely acclaimed Crimson of the Storm room is pirate-themed, leaving guests wanting to come back for a second go. So for a perfect afternoon out with friends or family, head over to Shaw in Clovis and get your mystery on.
Overall, escape rooms are an adrenaline-pumping experience, unlikely to bore anyone; but raising the stakes just adds more fun for you and your friends to look back on in the future. With the sun out and shining and people searching for cool air, now is the perfect time to check out the fresh spins that Fresno escape rooms have to offer. And a little tip for beginners; get some practice in before challenging your friends because these riddles can get mind-bending and are not for the light-hearted.
Written by FresYes Guest Writer, Gianna Triplett

Latest posts by FresYes Writing Team
(see all)