Wiggle Waggle Walk
When: October 11th  7am to 12pm
Where: Woodward Park (Mountain View Shelter)
The Valley's largest no-kill shelter for dogs and cats is excited to bring you the 16th Annual Wiggle Waggle Walk & Furry 5K Run – this year will be bigger and better than anything before! Bring your family & friends and join the community in this festive and fun event! It's going to be a day to remember!
Wiggle Waggle Walk is a fun-filled group dog walk and run preceded by a festival held at the Mountain View shelter at Woodward Park. Participants can walk or run – with or without a furry friend – to raise money for the Valley Animal Center. This year's theme is "Movie Mania" and the 2-mile walk will host a series of movie-themed obstacles and activities for you and your canine companions to make their way through.
To purchase tickets visit: www.valleyanimal.org/walk
Can Fresno Win the War on Poverty?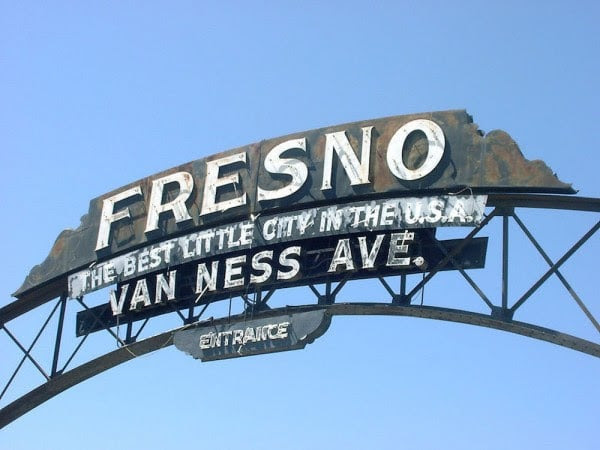 When: October 13th  7:00pm to 9:00pm
Where: Frank's Place 1432 Fulton Street
Zócalo/The California Wellness Foundation Present: Can Fresno Win the War on Poverty?
"The war on poverty has been raging for a half century, but it can be hard to see much progress in Fresno. The city's homeless and poverty rates rank among the nation's worst, and various studies cite dismal statistics when it comes to unemployment, rising inequality, and a "brain drain" that's resulted in a dearth of educated young professionals. But there is good news, too: The city has committed to ending chronic homelessness this year. Innovative social programs are experimenting with new models for how to get people off welfare and public assistance. Nonprofits are embarking on creative collaborations to address big problems together. And a number of entrepreneurs are betting on Fresno as the site of California's next tech hub. What policies, programs, and investments have succeeded in combating poverty in Fresno—and how can they be replicated? Can the city truly eradicate poverty?"
For more information visit: http://www.zocalopublicsquare.org/event/can-fresno-win-the-war-on-poverty/
Speaker Bill George
When: October 13  7:30am
Where: Fresno Pacific University
7:30 a.m. Tuesday, October 13, Bill George, author of Discover Your True North, part of the "Strengthening the Economy of the San Joaquin Valley" series from the Fresno Pacific University School of Business. George is professor of management at Harvard Business School and former chairman and CEO of Medatronic. $25 includes breakfast and a copy of the book.
For more information contact: andrea.mcaleenan@fresno.edu or 559-453-4647. Register at eventbrite.com/e/finding-your-true-north-tickets-18478962073
Night of the Living Dead
When: October 15th  7:00pm to 9:00pm
Where: Warnors Theatre 1400 Fulton Street
Our showing of this film last October was so popular, we were overwhelmed with patrons asking to show it again. Zombies horded into Warnors for this flesh eating spectacular that is largely credited to redefining the entire film genre. Don't miss your chance to miss this cult classic on the Warnors BIG screen surrounded by the walking dead!
Doors open at 6:00 PM, followed by a pipe organ concert at 6:30 PM.
Event starts at 7:00 PM
This film is RATED R.
Anyone under the age of 17 must be accompanied by their legal guardian.
$5 Tickets, General Admission
Anyone dressed as a Zombie gets in FREE!
For more information visit: http://www.warnors.org
CCSHRM Foundation Fundraiser and Wine Mixer
When: October 15th  5:00pm to 8:00pm
Where: Piazza Del Pane – 8043 N. Cedar Avenue (Cedar & Nees in Fresno)
Please join us for a fun evening of networking, wine tasting, appetizers and raffle prizes while supporting the Central California Society for Human Resource Management.
TICKETS: $30.00 Each
Sponsorship opportunities available. For more information regarding sponsorship, please click the following link.http://www.cvent.com/d/zrq55k/4W
For more information visit: http://www.cvent.com/events/ccshrm-foundation-fundraiser-wine-mixer/event-summary-74068c35d38f4ba2a87bd51a4732d029.aspx
Latest posts by Jason Farris
(see all)